Profile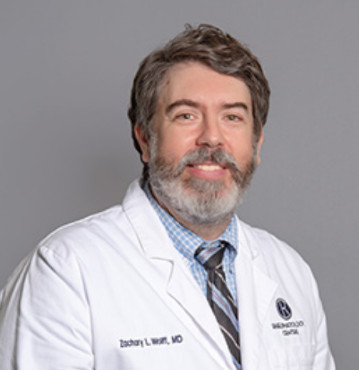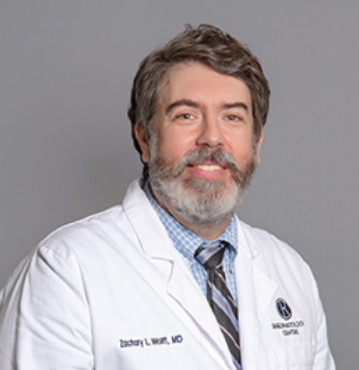 Dr. Zachary Wolff joined the Rheumatology Centre at Augusta Oncology in 2022.
He participated in the Rheumatology fellowship program at Case Western Reserve University in Cleveland, Ohio. Prior to that, he completed his Internal Medicine residency at the University of Miami and studied internal medicine at the Medical University of Ohio. He also holds a BS in Biology from the University of Toledo.
Throughout his education and training, Dr. Wolff served in the US Army, working with MEDEVAC units and in critical care. He also trained with aviation units, specializing in in-flight surgeries.
Raised in northwest Ohio by his grandparents in a village called Ottawa Hills, Dr. Wolff always had the medical field in the back of his mind as a career choice. As an Army surgeon, his grandfather instilled in him sensibilities that he takes to his practice today, especially positive interactions with patients.
Dr. Wolff brings a unique perspective to the field of rheumatology, as he lives with transverse myelitis: a disorder caused by inflammation of the spinal cord. He knows firsthand about chronic illnesses and the pain that often accompanies them. The relationships he develops with his patients are the most rewarding aspect of his job.
When he is not helping others at the Rheumatology Centre, you can find Dr. Wolff spending time with his wife and children, participating in many activities including fishing and playing music. He also enjoys stained glass work, being especially proficient in creating Tiffany-style lamps.
Monday – Friday 8:30AM – 5:00PM
Saturday Closed
Sunday Closed
 WEST AUGUSTA
3696 Wheeler Road
Augusta, GA 30909
(706) 736-1830 
DOWNTOWN AUGUSTA
1303 D'Antignac St, Ste. 1000
Augusta, Ga. 30901
(706) 821-2944 
 AIKEN
222 University Pkwy
Aiken, SC 29801
(803) 306-1438 
ESSENTIALS CENTER
1220 George C Wilson Dr
Augusta, GA 30909
(706) 941-8206